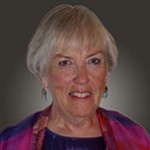 SUZANNE VISOR
paintedskysilk@swcp.com
paintedskysilk.com
SELECTED EXHIBITIONS, VENUES
Placitas Artists' Series Placitas, NM 2012
Factory on 5th, Albuquerque, NM 2011-12
Open Space Visitors Center Gallery, Albuquerque 2011
TACtile Arts, Wearable Show, Denver 2009
The Silk Road, Studio Tour 2009-10
AAA International Balloon Museum 2008
National Hispanic Cultural Center, Albuquerque 2007-09
Los Angeles Opera Guild Boutique, CA 2006-10
Surface Design Conf. Exhibition, Kansas City 2005
Santa Fe Opera Store, Santa Fe, NM 2010
Harwood Art Center, Albuquerque 2004-08
Handweavers Guild of America, Denver,CO 2004
Silk Painters International Fine Arts Expo Santa Fe, NM 2004-10
Kimo Theater Gallery, NM 2003-05
South Broadway Cultural Center 2002-05
Fiber Arts Fiesta, Albuquerque 1997-2011
SELECTED GALLERIES
Sumner & Dene Gallery, Albuquerque 2008-present
Albuquerque Museum Gallery Store 2004-present
Mariposa Gallery, Albuquerque 1995-2006
PUBLICATIONS
Silkworm Magazine (Silk Painters International) 2006-11,
Publications-Shuttle, Spindle & Dyepot, Vol. XXXVI, #1, p.49, #25 2005
EDUCATION
Indiana University of Pennsylvania-BS Art Education
University of New Mexico-Art Education
Studied with Mildred Woodrow, Susan Louise Moyer, Regina Held, Teena
Hughes, Margaret Hartsook, Bunny Bowen, Lee Creswell, Suzanne Punch.
Constance West.
TEACHING AND PROFESSIONAL EXPERIENCE
Taught art in public, parochial and BIA schools and AAA International Balloon Museum for adults and children five decades. Critiqued silk painting and other media, juried, judged and staged art exhibitions three decades.
Member and chairperson of 1st UU Arts and Aesthetics Committee. Extensive proposal writing for art related events.